Covid Policies & Procedures
For our Covid Catch up plan, please see the information below.
Links for DfE and Public Health England updates.
Governors
School governors play a vital role in promoting high standards of educational achievement. Our governors are committed to serving the best interests of Wheldrake with Thorganby CE Primary School. As unpaid voluntary public servants, they help to sustain the school's identity and provide a link with the local community. The members of the governing body include:
school staff
parents of pupils
representative of the church
members of the public from all walks of life.
Here at Wheldrake with Thorganby we are extremely proud of the way in which the governors are fully involved in the life of the school, and are grateful for their time, enthusiasm and dedication.
Governor Committees
Please click below to view our committees and membership.
Our sub committees will be reviewed at our next Local Governor Body meeting and will be updated here with our new parent governors who have joined us this year.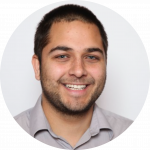 Phil Baldacchino Steward – Chair of Governors, Trust Appointed Governor
I am a parent of three children at Wheldrake with Thorganby school and I relish the opportunity to give something back to the organisation which is caring for and educating my children.  I am a Trust appointed governor based on my governance experience within primary schools.  I have been, and still am a governor for another primary school and have 5 years experience of being chair for a Local Governing Body.  I am keen to continue the development of the school and make a positive impact for all the children who attend.  My work background is in business and I bring wide ranging people and business skill including human resources, finance and health & safety.
Paul Botting – Foundation Governor, Ex-officio
I have lived in Wheldrake village for over 50 years. I am the Diocesan appointed ex-officio Foundation Governor for the Church.
Over the 32 years that I have been a Governor at Wheldrake with Thorganby CE Primary School, I have held all the offices at various points.
My three children all went to the school and from September 2022 I will have a Granddaughter in Reception class.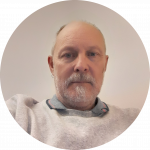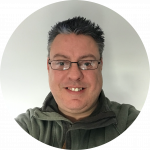 Alan Crowe – Foundation Governor
I have been a foundation governor for eight years and have lived in Wheldrake and Thorganby for nearly ten years.  I have three children who also attend Wheldrake with Thorganby School and we all love it very much.
It's been amazing to part of all the discos and summer fairs over the years and see our beautiful village come together.  I have been a residential social care worker in children's homes for eight years in Northern Ireland and am currently a teaching assistant in a SEN setting.  I am also a youth worker in church.
I love a good table quiz and am currently trying to get better at playing darts.  Here's hoping that I manage to keep the arrows on the board.
Shirley Hodgson – Foundation Governor
I was born in Wheldrake and went to school in what is now White Rose House. My two sons went to the school we have now but it has been extended since then.

I am disabled and limited with things I'm able to do physically but like to be involved with school's connection with church it is very important to me.

I like reading and listening to music, spending time with family and friends. Theatre, Cinema, love motorbikes.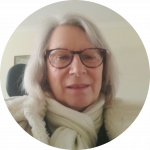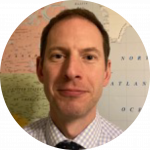 Andrew Mason – Foundation Governor
I am a foundation governor appointed by the parish and have been part of the governing body here at WwT for nearly 3 years.  I have recently accepted the role of Vice-chair supporting the Chair of Governors and the Head Teacher with various aspects of school strategy and governance, helping the development of the children be the best they can be both individually and as part of the local community.
I am a secondary school teacher by trade so understand the challenges and rewards of education that provides a great background to bring to the governing body here at WwT, moreover my head of department position gives me essential leadership skills that are applicable in our governing body also.
Outside of work, I have two children who keep me busy – both attended WwT school in the past and who adored their many happy years here! I am a keen cyclist and enjoy getting outdoors with my family and dogs and boring them with geography facts!
Bronwyn Urwin – Foundation Governor 
I have lived in the village now for over 30 years and my youngest child attended Wheldrake with Thorganby School in the 1990's. I am a Foundation Governor and have special responsibility for Special Educational Needs in the school.
Prior to retirement I worked as a speech and language therapist/teacher and latterly a child and adolescent mental health therapist. I was, and still am, passionate about inclusivity with justice and fairness for all. Although I am close to edging out of my 7th decade, I believe I still have the energy and commitment to support the work of the school and to see the children grow and develop in a happy, caring community.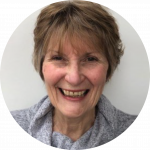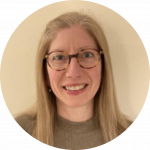 Emma Mawer – Foundation Governor
I have been a Foundation Governor at Wheldrake with Thorganby CE Primary School for 3 years and am a parent of a pupil who left the school last year. I originally trained as a primary teacher and taught for 11 years in the U.K., so am passionate about providing excellent education for all children.
Over the past 8 years I have set up and run community projects, which has given me leadership and management experience.
I am a Christian and am actively involved in the local church. So, I am also keen to support the school in immersing children in Christian beliefs and practice, as it strives to be the best that it can.
Jill Patrick – Foundation Governor
I was born in Wheldrake and moved to Thorganby when I was six months old. After working at the school, as a teaching assistant, a midday supervisory assistant and an emotional literacy support assistant, I retired in 2019. I have been a foundation governor (appointed by the Parochial church council) since November 2013 and am keen to give our children the best possible learning experience in a safe, happy caring and friendly environment. Both my daughters attended Wheldrake with Thorganby CE primary school.
I play the church organ, enjoy various crafts including sewing and love a night at the Theatre.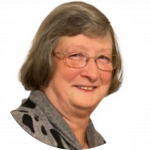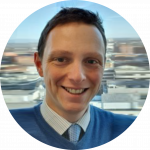 Dave Carpenter – Parent Governor
I am an elected parent governor and am excited to be a part of our wonderful village school. I am passionate about the role of the arts in helping children express themselves and gain confidence.
At work, I manage the commercial aspect of large rail civil engineering and asset management programmes. This has given me a wealth of experience in budget management which I look to bring to my role as governor. Working in a safety critical industry, I am used to putting safety first in everything we do, which is why I volunteered to be the link governor in this area.
Sarah Greatorex – Parent Governor
I was appointed a parent governor in October 2021 and have two children at Wheldrake with Thorganby school.  I am a qualified governance professional with over 18 years' experience of governance and compliance in public listed companies.  I am looking forward to using my skills and experience to support the development of my local primary school for the benefit of all the children and the wider school community.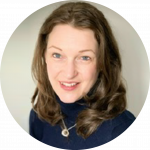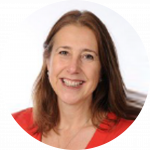 Alison Shaw – Headteacher, Ex-officio
I have been the headteacher at Wheldrake with Thorganby CE Primary School since September 2013. I reached my twentieth anniversary of headship in April 2022, with previous headships in Stamford Bridge, East Riding of Yorkshire and Hepworth, Holmfirth. I live in a neighbouring village with my teenage son who attends Fulford School so we are very local. I feel very privileged to lead our school and work with a strong staff team and insightful governors. I really value working in the Wheldrake and Thorganby communities and within the South York Multi Academy Trust I am passionate about providing the best well-balanced education for our children in a caring environment.
Sophie Tams – Staff Governor
I have worked at Wheldrake with Thorganby CE Primary School for 8 years. I am currently the Reception teacher and Pastoral & Wellbeing Lead. I am the subject lead for Early Years and I share Computing and English with 2 of my colleagues. I have been part of the Governing Body for 5 years and I enjoy helping to shape and continue to strengthen our school community.
I am passionate about reading and use books every day with my class. I am currently leading our singing Collective Worship, making use of the years of music lessons from my childhood! I have lived in York all my life and love how our school embraces the local community from the villages that surround our school. I enjoy running and spending time with family in my down time.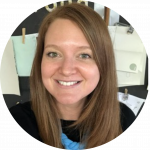 Admissions
Please contact us if you would like to join our school community. We offer visits to school normally, however during Coronavirus restrictions, we are offering an after school visit or a virtual video tour. This will give you an insight into our school environment, please contact us if you would like further information.
Children starting school in Reception should turn 5 during their Reception year from September to August. For information about how to apply for a school place, please see this link to the City of York Starting School Information. 
Our Admission Arrangements 2022-23
Please follow the link below to view our Admissions Policy for school places in Reception 2022.  Our published admission number for Reception is 30.
Admission Consultation for 2022/23 entry
South York Multi Academy Trust is our admissions authority.  Applications for children who were born between 01 September 2017 and 31 August 2018 for entry to Reception in September 2022 can be made only from the Autumn of 2021. Click here to find out about the admissions consultation for 2022-2023,  which is being jointly held by all admissions authorities in the City of York between 12 October and 29 November 2020.
Policies
A selection of our policies are available to view online by following the links.
All our policies are available to view at any time – just call in to the school office to enquire.
Abusive or Threatening Behaviour Policy (coming soon)
Safeguarding
Our School Designated Safeguarding Officer is Miss Alison Shaw (Headteacher). We have two Deputy Safeguarding Officers Mrs Clare Thompson (Deputy Head) and Miss Sophie Tams (Pastoral and Wellbeing Lead). 
Should you have any questions, please contact us (add link to contact us page bit here!). 
Please see our School Visitor Safeguarding Guide for more information.
If you have a concern that a child is vulnerable or at risk of significant harm, please contact the Multi-Agency Safeguarding Hub (MASH) in York on 01904 551900 and select option 3 or email
MASH@york.gov.uk
. Outside office hours, at weekends and on public holidays contact the emergency duty team on 01609 780780. You can also visit
www.saferchildrenyork.org.uk
, for more information.
Please also be aware that as a school we subscribe to Operation Encompass. One of the principles of Operation Encompass is that all incidents of domestic abuse are shared with schools, not just those where an offence can be identified. Additional information can be found at:
www.operationencompass.org/school-participation